Lemon cake is a favorite for summer birthdays in my family. To me, nothing says summer like ice cold lemon cake. Mmmmm. Last week, I whipped up this super simple cocktail using lemon vodka that tastes just like a slice of cake.
Lemon Vodka, Vanilla Vodka, and Lemonade
One of the nice things about this cocktail, is it's simplicity. You don't need a whole bunch of bar equipment; a measuring jigger (or measuring cup) is really all you need. Plus, you don't need a lot of ingredients: lemon vodka, vanilla vodka, and lemonade. You can't get much more simple than that.
Here's what you'll need:
Lemon Vodka
I used Smirnoff Citrus Vodka for this recipe, but most vodka makers have a lemon flavored option. I grabbed this during a quarantine grocery store run, so there wasn't a lot of leisure time to deliberate between brands. I'm not much of a vodka connoisseur, but I like it. Feel free to use whatever vodka brand you like. You can also make your own homemade lemon infused vodka.
Vanilla Vodka
Vanilla vodka gives this cocktail its cake like flavor. I had a bottle of Pinnacle Vanilla Vodka in my bar cabinet, so I used that. Vanilla infused vodka is pretty easy to make, if you'd like to go that route.
Lemonade
There are lots of options for the lemonade – homemade, refrigerated (I used Simply Light Lemonade), or even a powdered drink mix. Just pick your favorite.
Lemon Cake Cocktail Recipe
Recipe makes two servings, or one really big one if you don't want to share.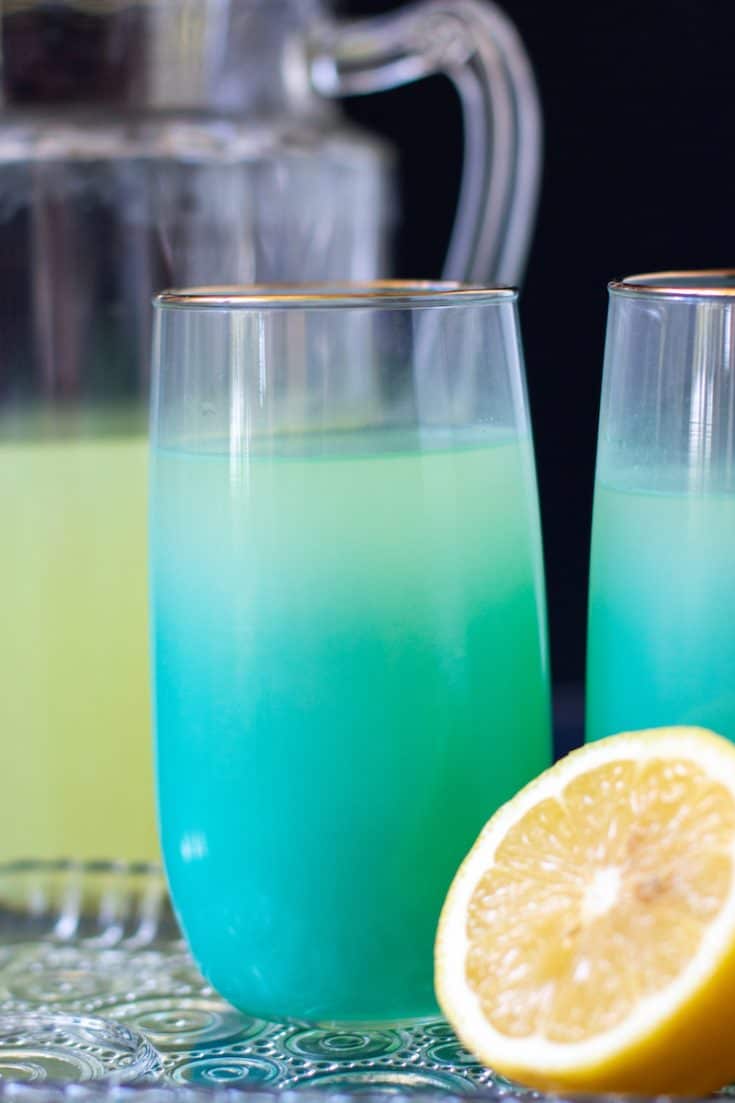 Yield:

2
Lemon Cake Cocktail with Lemon Vodka
Ingredients
2 oz. Lemon flavored vodka
2 oz Vanilla flavored vodka
8 oz. Lemonade
Lemons for garnish
Ice
Instructions
Place all ingredients in a pitcher and mix.
Pour into glasses over ice. Garnish with lemon slices or twists.
This easy recipe is a great option to use as a party punch or big batch cocktail. Mix up a pitcher, and you are ready to spend the afternoon sipping poolside. Just make sure you don't wake up six hours later with a sunburn!
Pin this for later!