Setting up a home bar does not require a huge investment, all kinds of fancy gadgets, and a lot of space. Grab these eight pieces of bar equipment, and get the party started.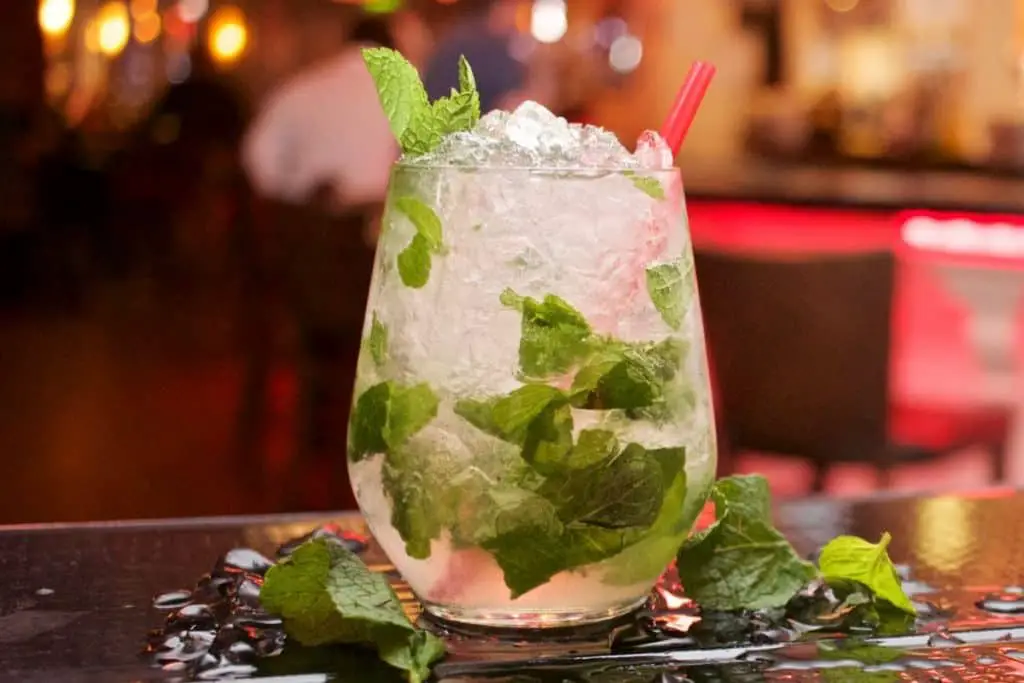 Essential Bar Equipment
We've developed this list of basic bar equipment as sort of starter pack. It's the bare minimum of what you'll need to set up your home bar. As you get more into mixing drinks, you'll most likely add more specialty equipment, like a muddler or a rimmer. But, for now, this list is a good starting point.
This list does not contain glassware, because the glass style will be dependent on what you and your guests like to drink. There's no point in buying Margarita glasses, when you only drink beer.
Cocktail Shaker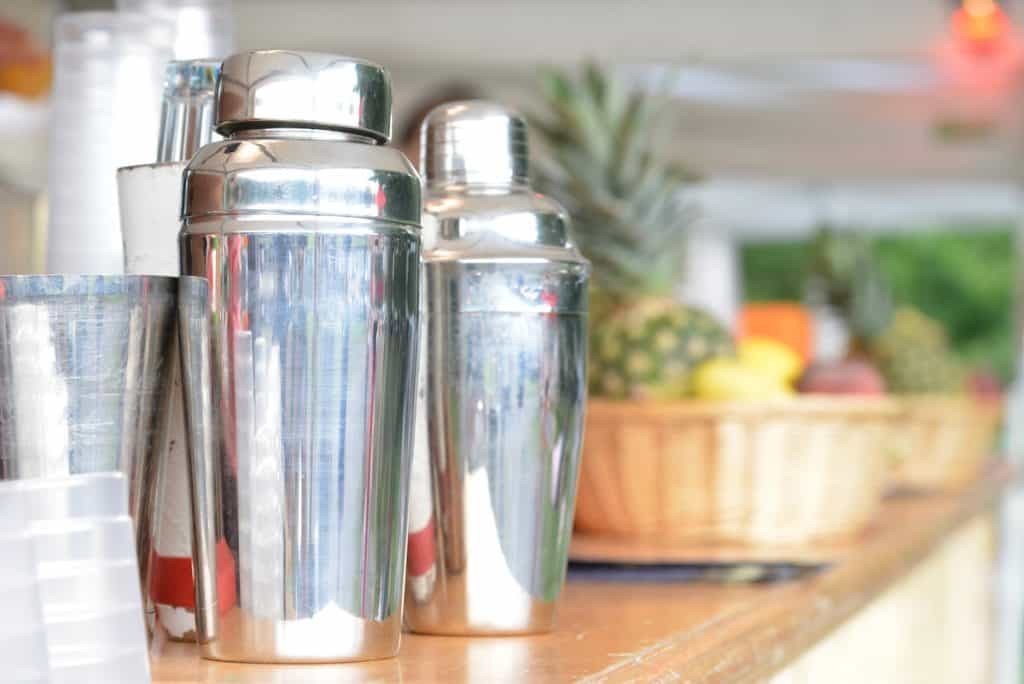 What could possibly make you feel more like a master mixologist than using a cocktail shaker?? With enough practice you'll be able to perform your own version of Tom Cruise's Hippy Hippy Shakes for the "entertainment" of your guests.
Mixing Glass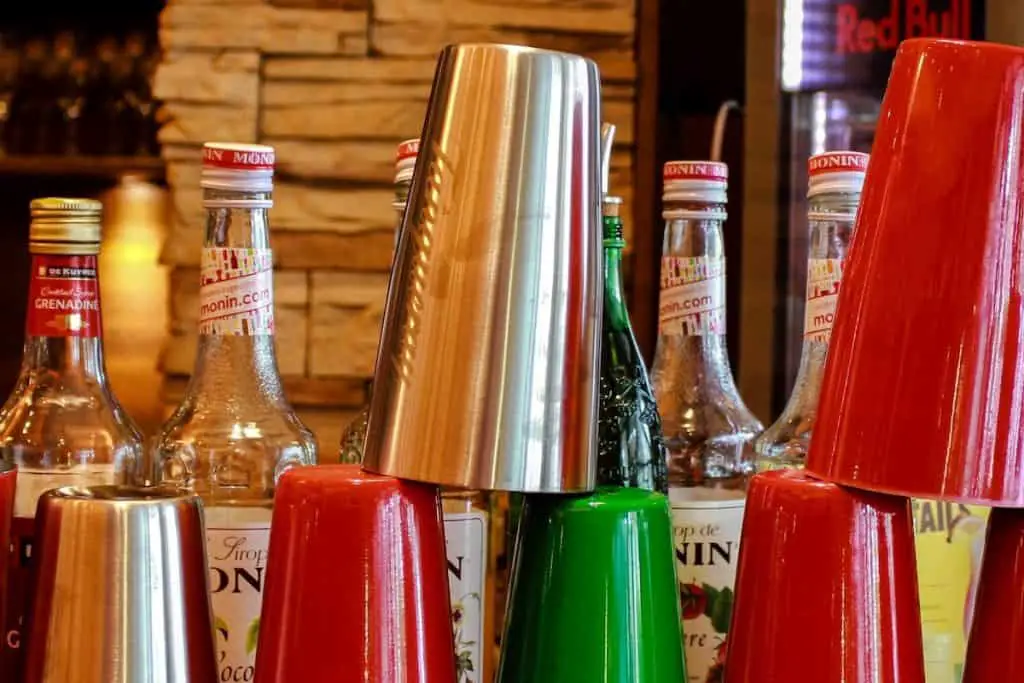 Those that prefer their Martini stirred not shaken, will need a mixing glass. Or two or three, depending on the size of your party. The large capacity allows enough room to mix cocktails without getting it everywhere.
Strainer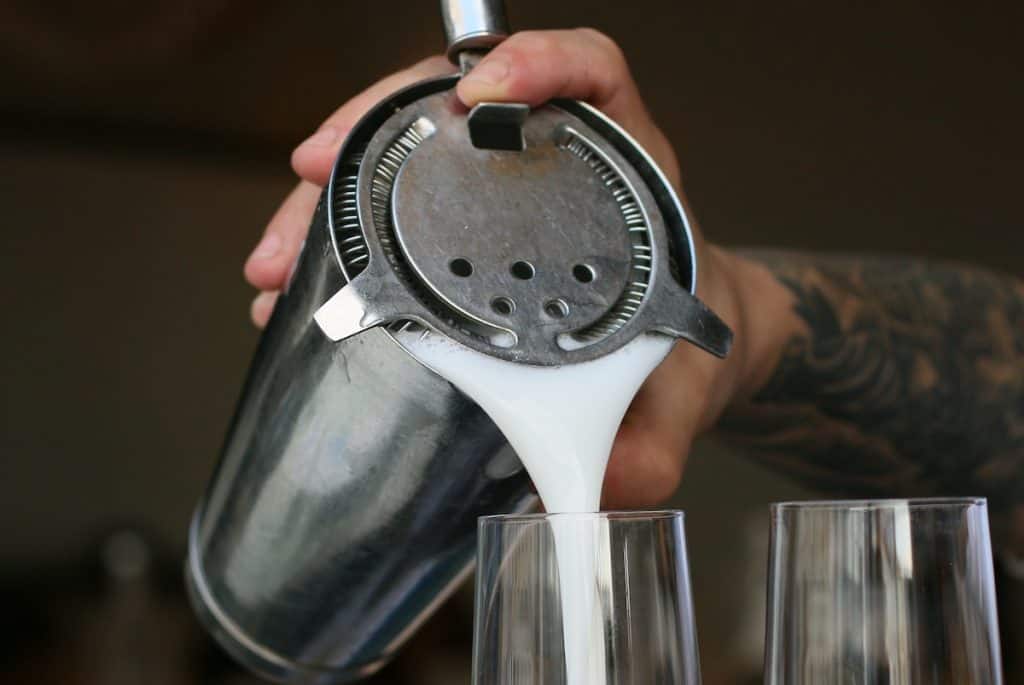 When pouring your drink out of the mixing glass, a Hawthorne strainer will keep large chunks of ice and pieces of the cocktail's ingredients out of of your finished drink. Nobody wants to spit lemon pulp on to the bar.
Jigger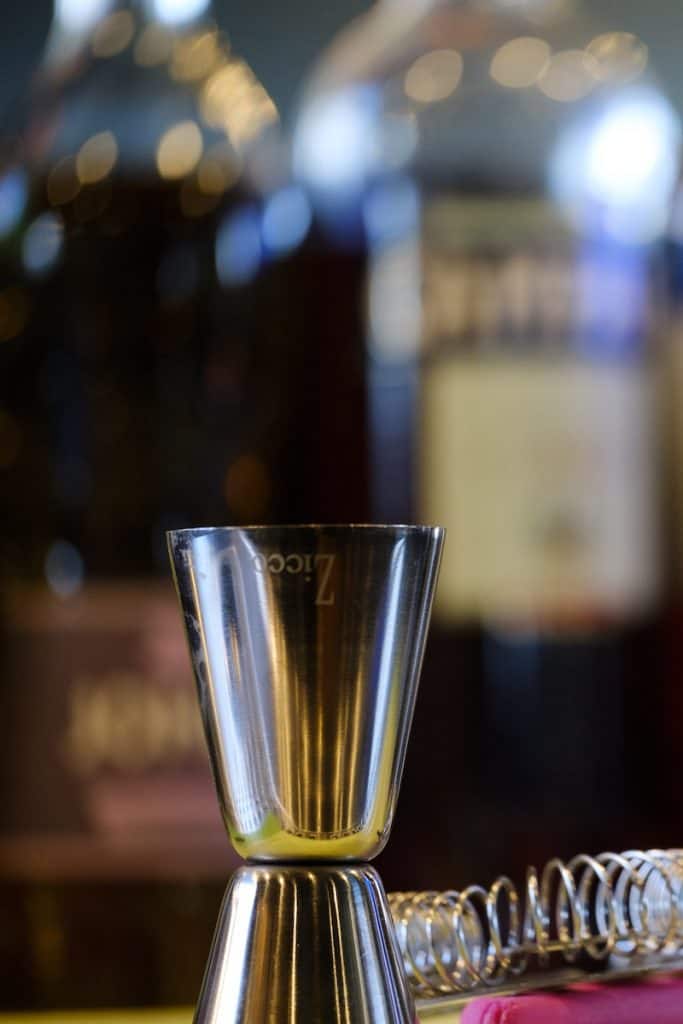 Sure, you can eyeball your liquid measurements, but that can end up with a less than perfect cocktail, and passed out guests. Instead, use a jigger to get the exact proportions for your recipe. The cool looking Japanese jiggers have two different capacity amounts. They save space and are great for the smaller bar or bar cart. Plus they look really cool.
Bar Spoons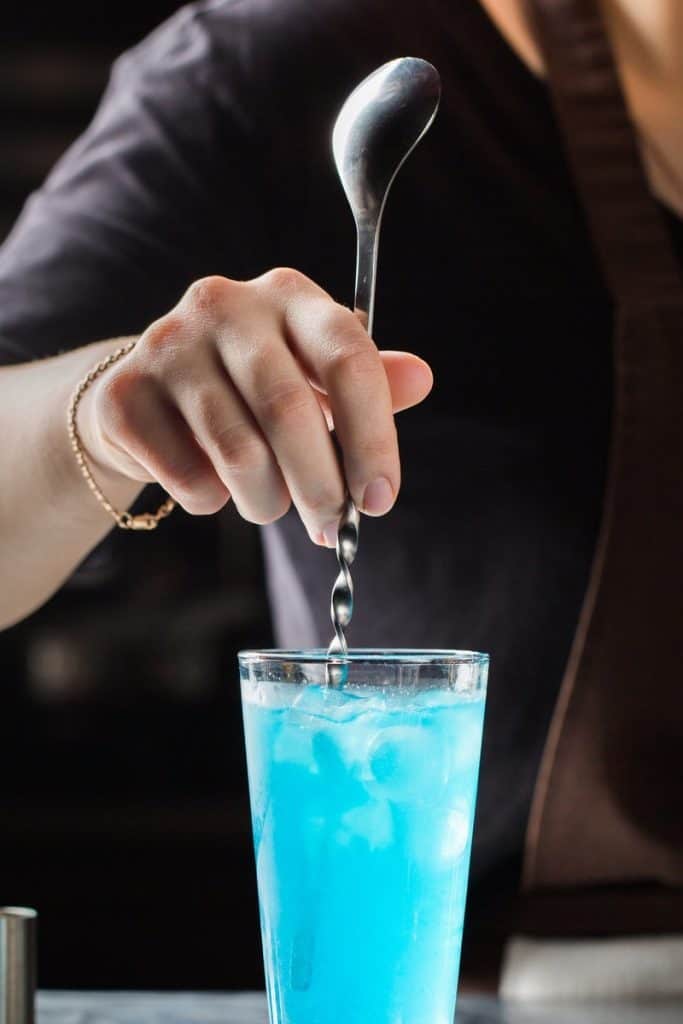 A regular teaspoon is not going to be as effective as a proper bar spoon. It's long enough to reach the bottom of a tall cocktail glass, and small enough to get some good stirring action going. You can also use the spoon to measure ingredients. The twisted stem allows you to roll the spoon between your fingers as you stir, in order to thoroughly mix the cocktails.
Bottle Opener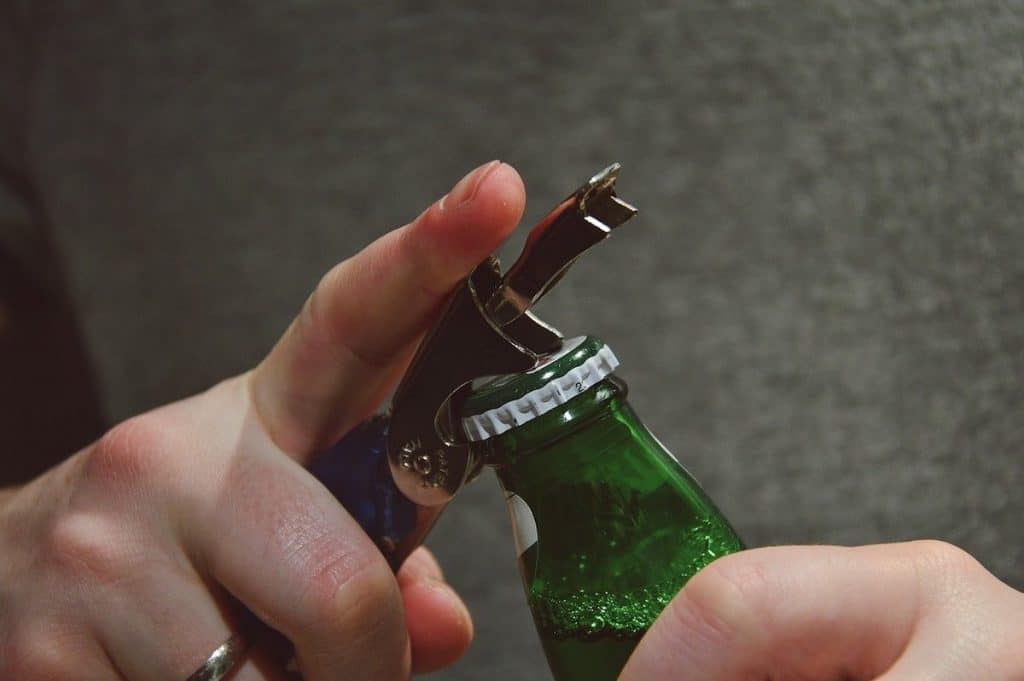 Invest in a nice quality bottle opener, instead of using that bottle opener on the bottom of your flip flop. Eww. Your guests will appreciate your professionalism. Pick a fun bottle opener (how about one that goes with your home bar theme?), a strictly utilitarian opener, or a multi-tool version.
Corkscrew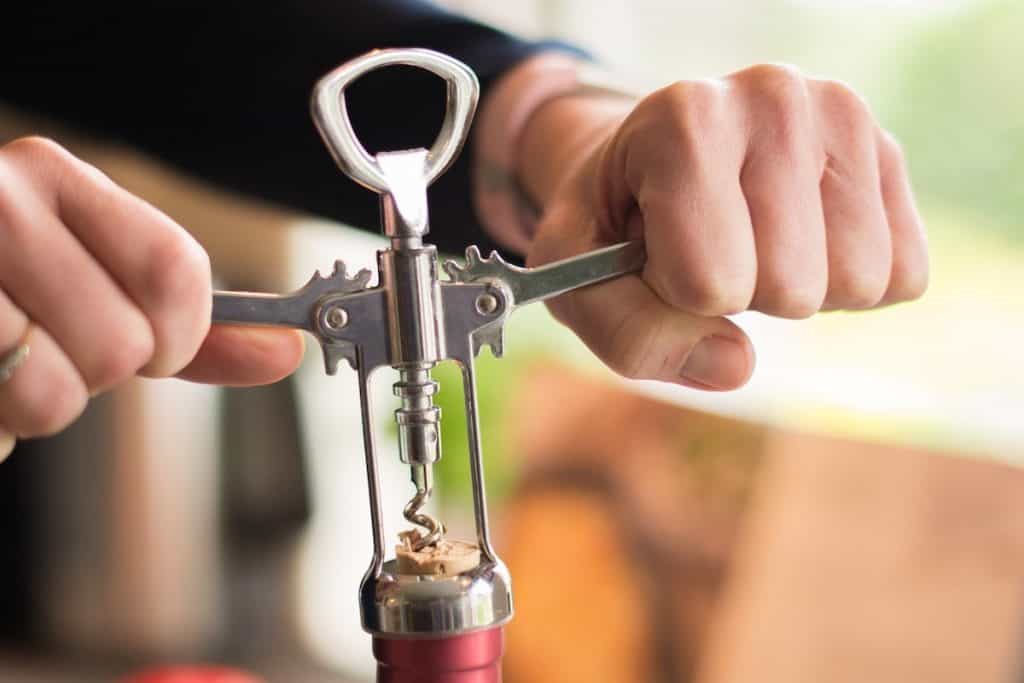 A good corkscrew, like this wing version or a waiter's friend, is invaluable. Something that gets physics working for you to get a stubborn cork out of the bottle. Forget about the battery powered or electric versions. Imagine the tragedy when the power is out!
Citrus Squeezer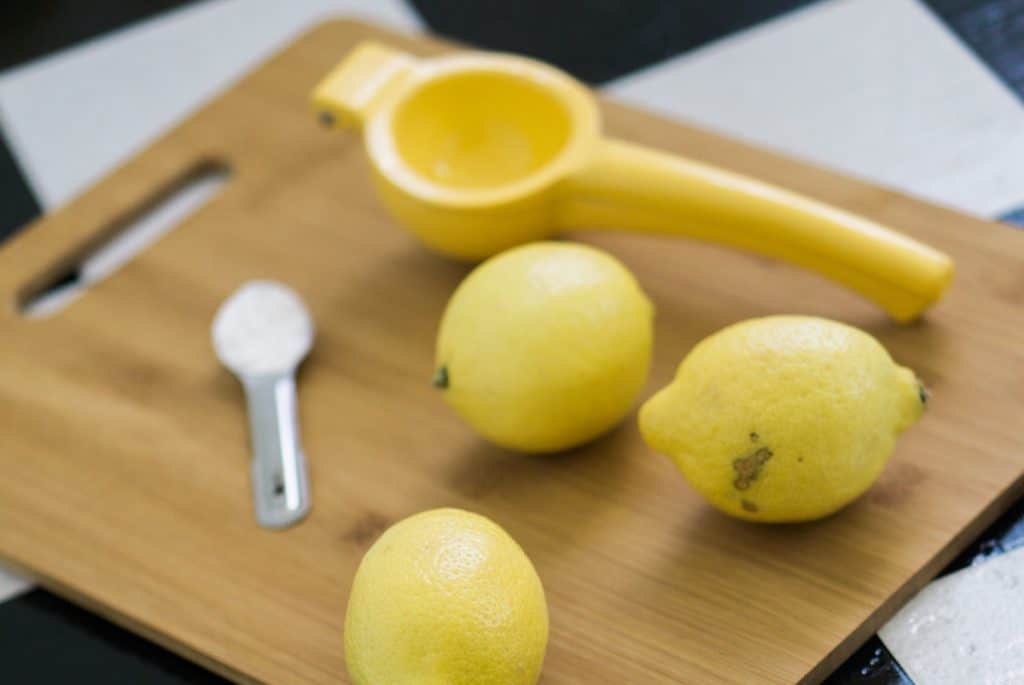 When you start adding fresh citrus juice to cocktails, you're on your way to being a true mixologist. #bargoals Use a citrus squeezer to efficiently wring the all the juice out of those lemons and limes. Perfect for a hot summer day and a Lemon Drop.
Bar Equipment Sets
If you're in a hurry (or lazy!), and don't have time to pick up all the individual pieces of bar equipment, you can always grab a pre-made set. The nice thing about these, is that they come with a stand and everything you'll need. The stand not only looks good, it will keep all your bar equipment corralled and looking pretty.
I'm ready for a drink. Think I'll saunter over to bar and mix up something cold and fruity.
Be sure to check out our other posts:
Pin this for later!