The last couple of years have put a big damper on many holiday festivities, but this year it finally seems like we are getting back to some semblance of normal. So this New Year's Eve, as you ring in 2022 and ring out all of the craziness, you will want some delicious and creative New Year's drink recipes to help celebrate the new year.
The New Year's drink recipes that we collected below are a tasty and festive way to ring in the new year that everyone will love! With everything from sparking pomegranate martinis to winter wonderland margaritas to champagne mojitos and so much more, there is something here you will love, whatever your favorite drink is!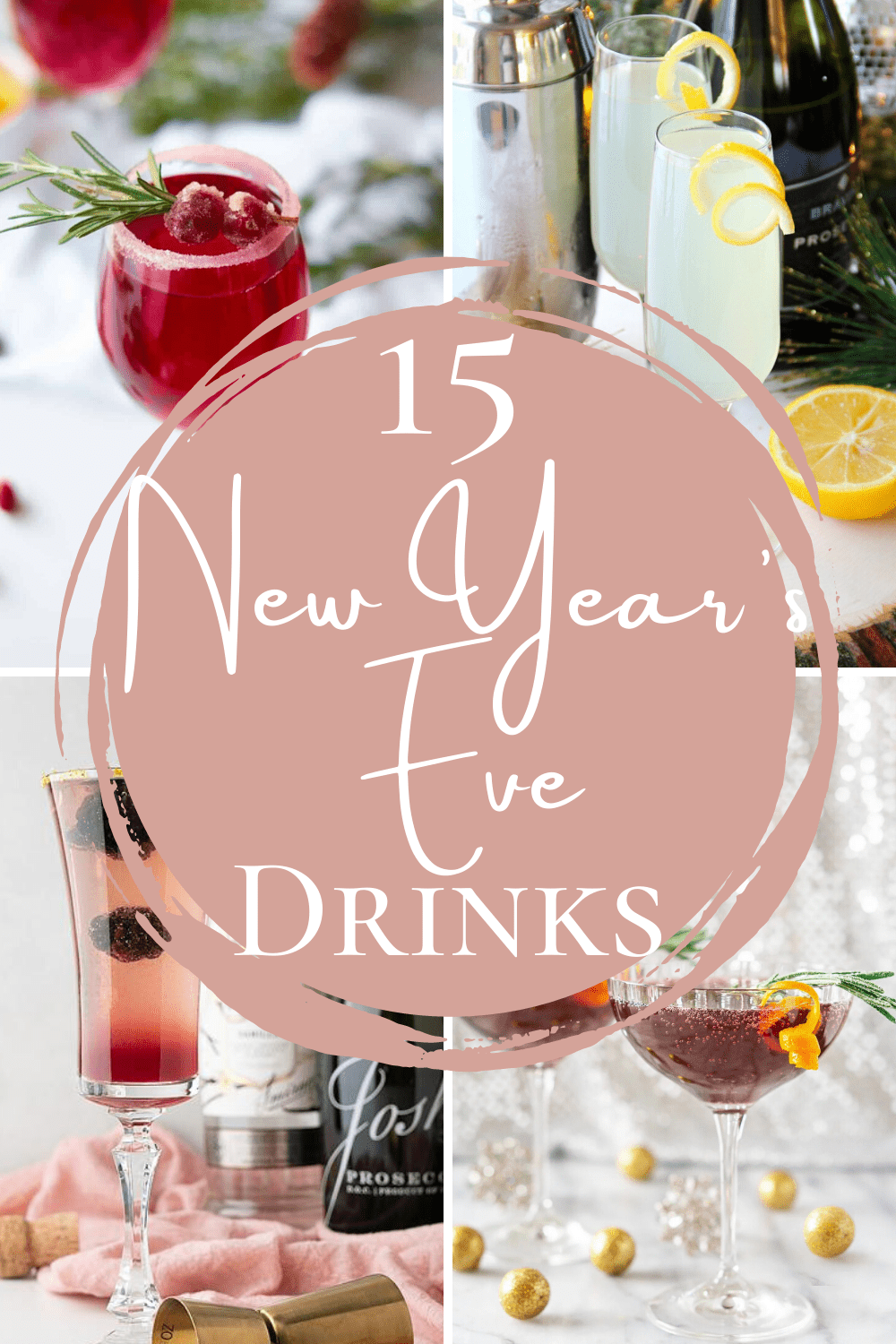 15 Delightful New Year's Drink Recipes
1.)  New Year's Eve Champagne Punch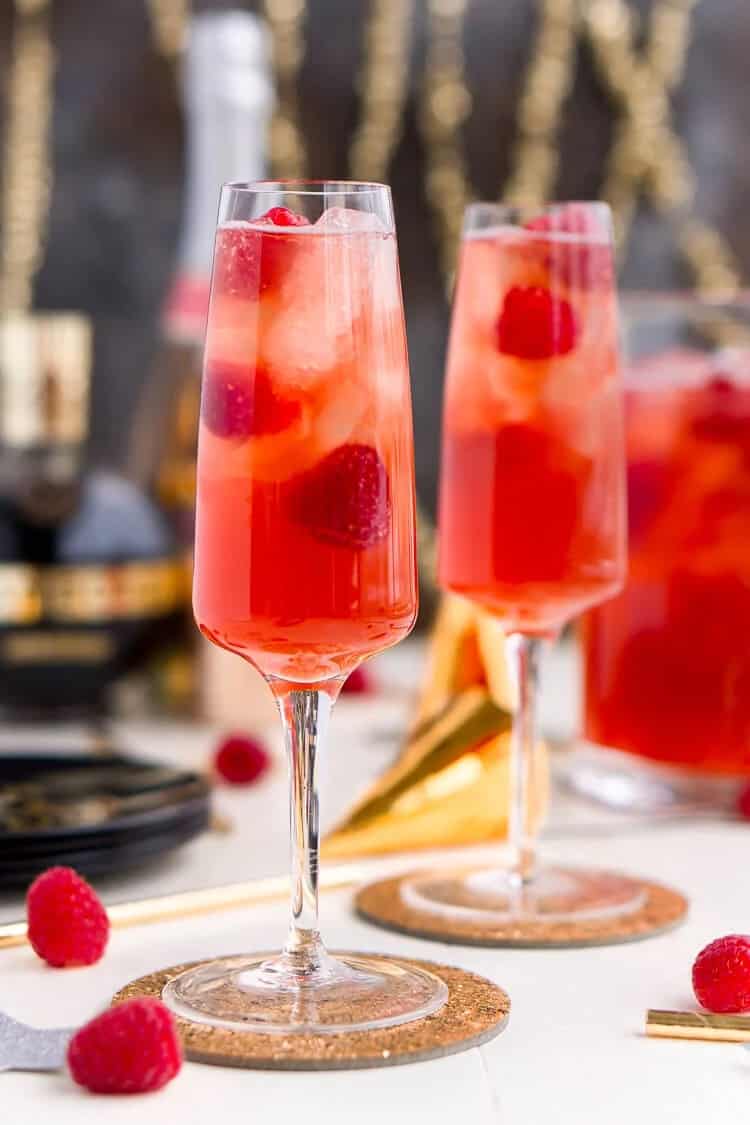 New Year's Eve Champagne Punch is loaded with Triple Sec, blackberry brandy, Chambord, pineapple juice, ginger ale, and champagne for a drink that's sure to be a big hit with all your New Year's Eve party guests!
2.) Sparkling Pomegranate Martini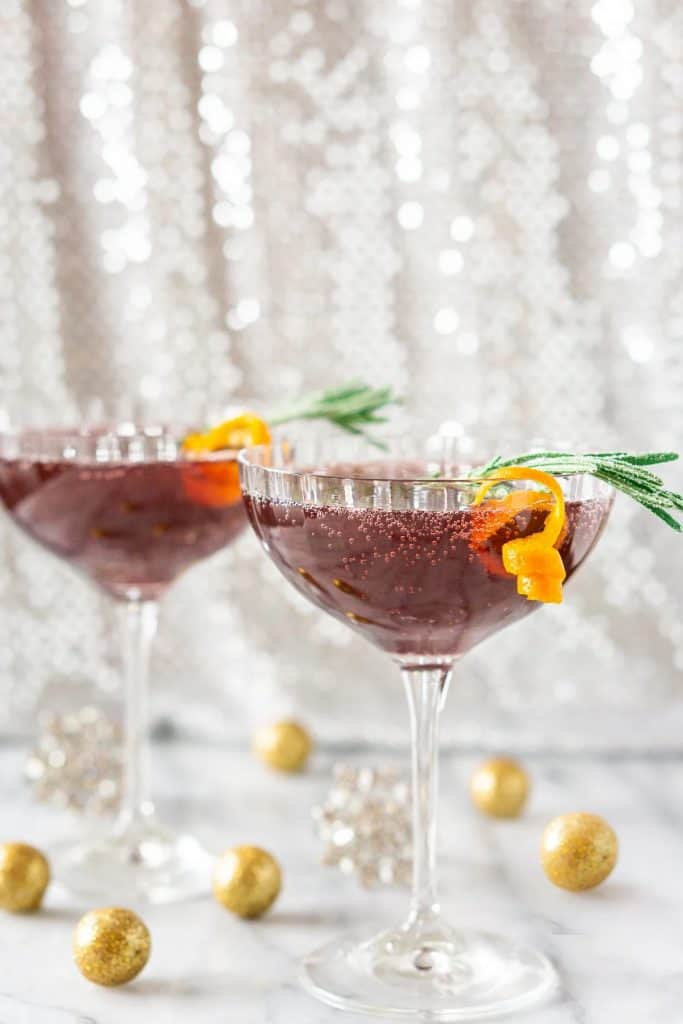 Make it a festive New Year's Eve with this sparkling pomegranate martini. You'll love the holiday flavors and bubbly finish to toast the new year.

3.) Festive Cranberry Holiday Cocktail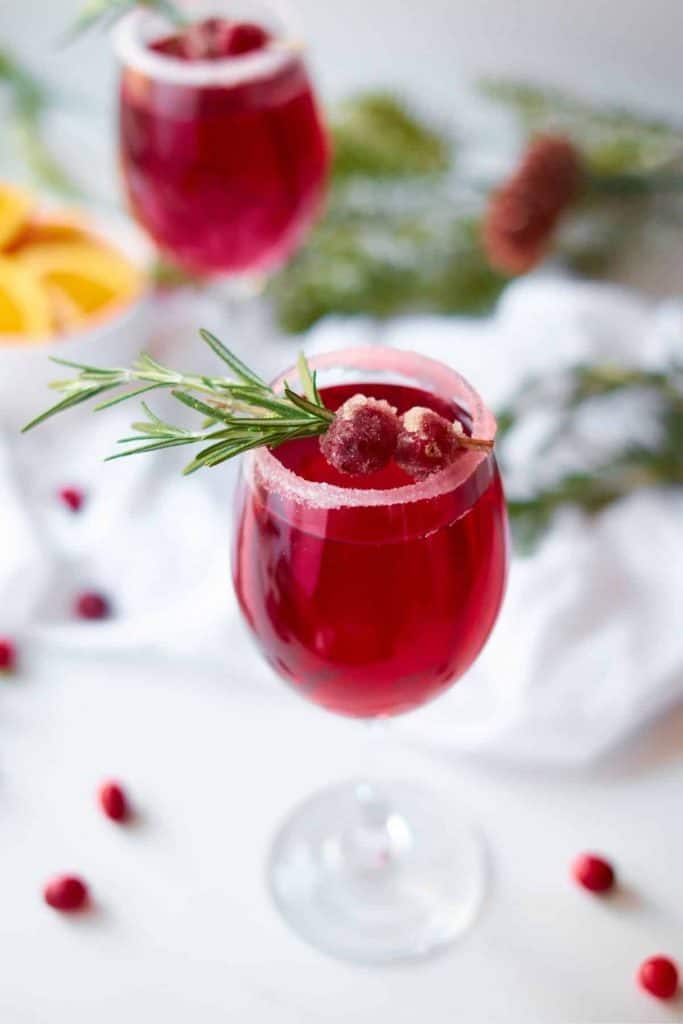 This easy cranberry vodka cocktail is perfect for a New Year's toast. Garnished with sparkling cranberries rolled in sugar, everyone will love this pretty cocktail!

4.) Sparkling Meyer Lemon Blackberry Jam Prosecco Cocktail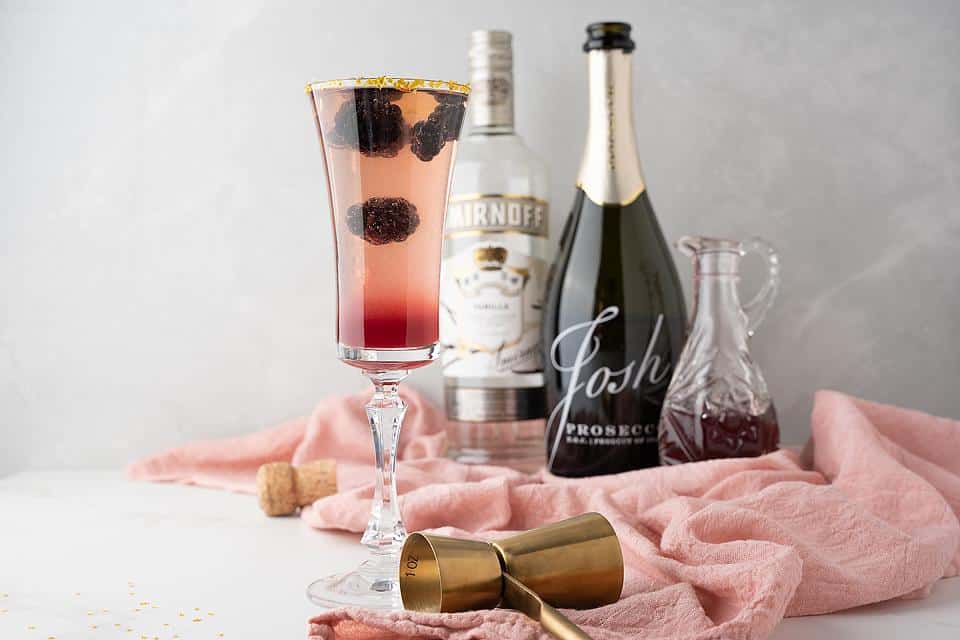 This Meyer lemon blackberry jam Prosecco cocktail is a wonderful combination of flavours and makes a great New Year's Eve cocktail. Make the Meyer lemon blackberry syrup ahead of time, and you are ready for all the festivities!

5.) Salted Caramel Espresso Martini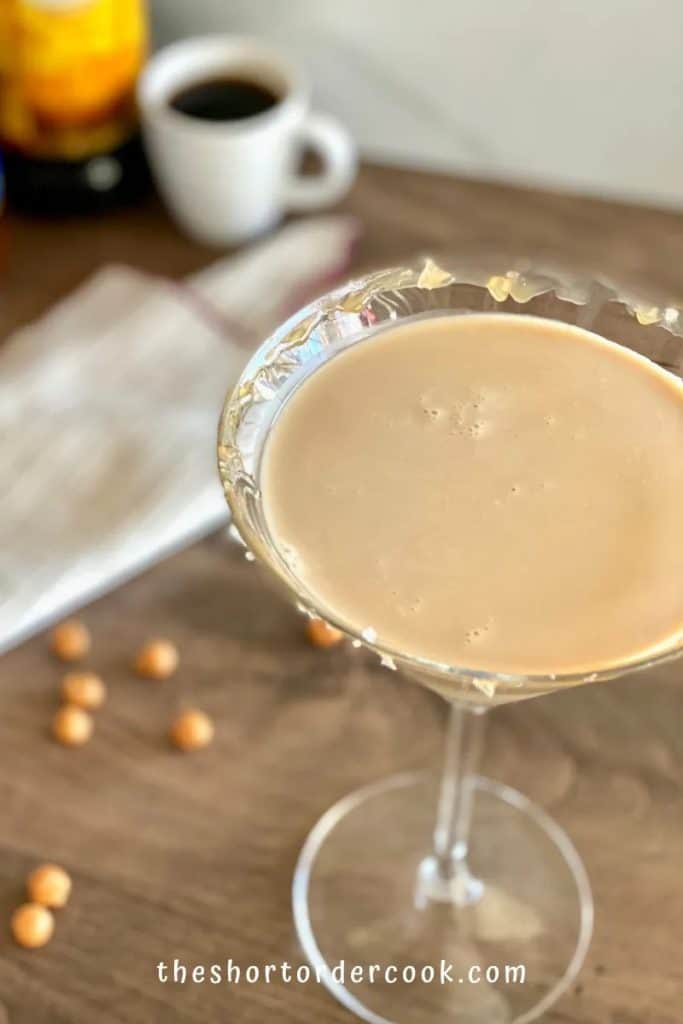 A perfectly rich & creamy dessert cocktail is what your New Year's Eve party needs. Salted Caramel Espresso Martini is dessert is a glass plus the caffeine to keep you going past midnight.

6.) Champagne Mojito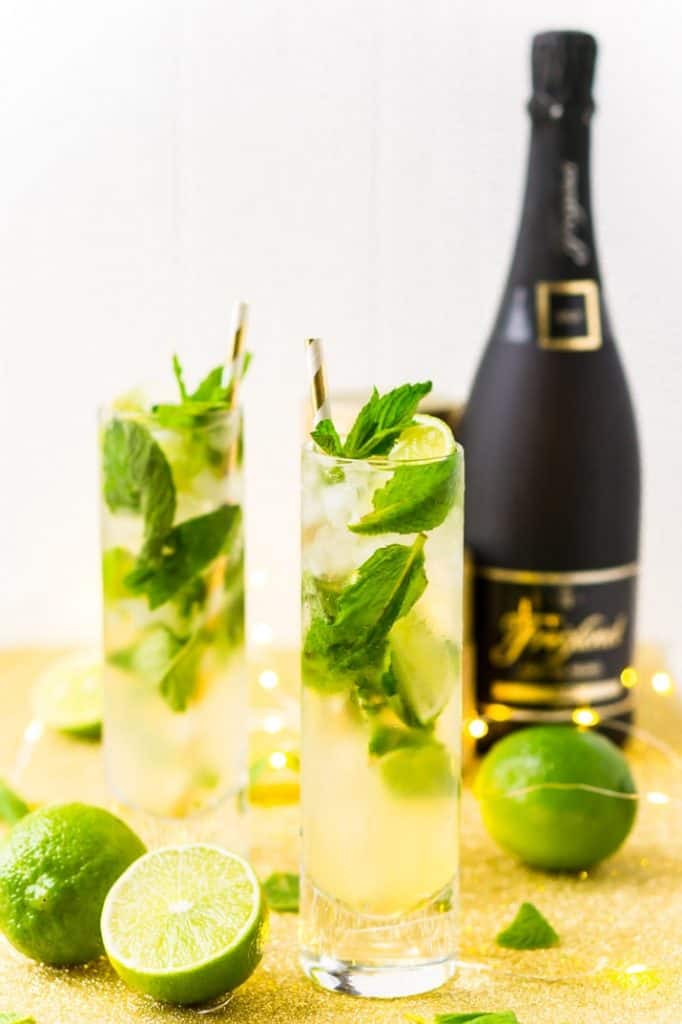 This Champagne Mojito Recipe is a bubbly twist on the classic cocktail making it perfect for parties and celebrations. Made with fresh limes, mint, simple syrup, rum, and champagne, everyone will love this zesty and refreshing cocktail!

7.) Orange Sherbet Mimosa Cocktail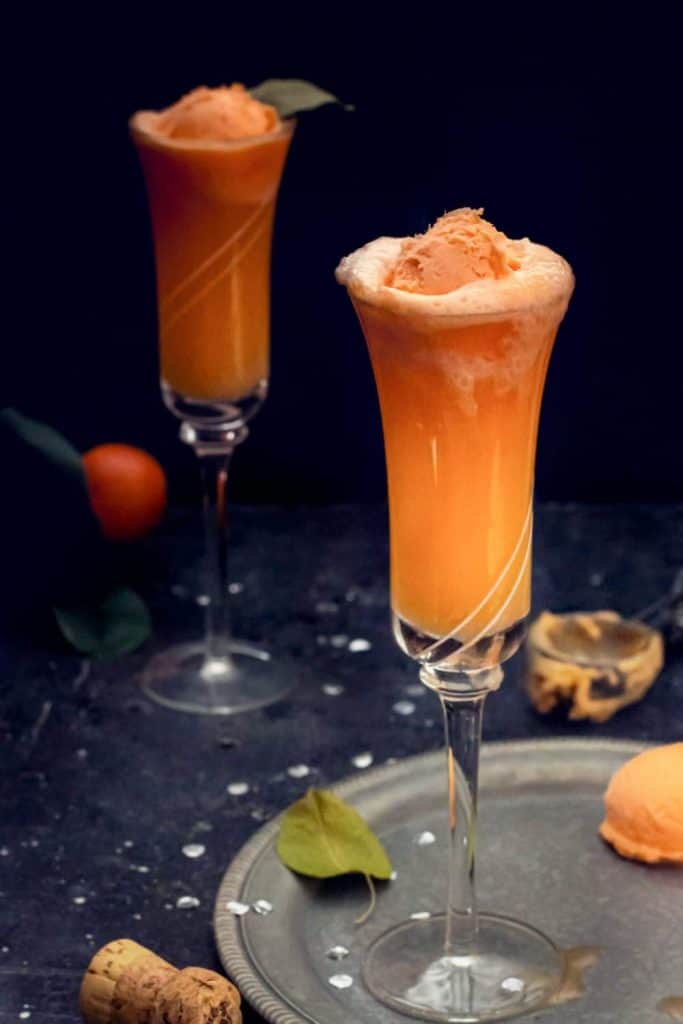 You'll love this twist on the classic Mimosa recipe! Just add scoops of orange sherbet to your favorite sparkling wine for a delightful cocktail that's not too sweet. Perfect for brunch, holidays, and parties.

8.) Winter White Sangria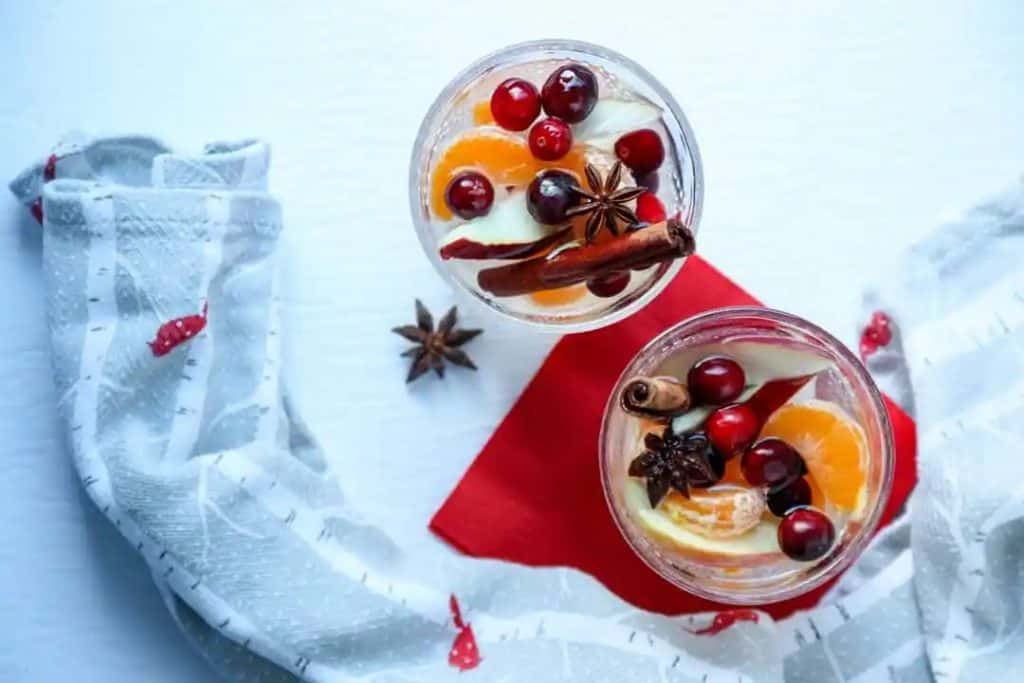 Festive, sparkling Winter White Sangria is packed full of winter fruits and warm spices. A delicious way to toast the New Year.
9.) Tequila Cocktail with Blood Orange and Pomegranate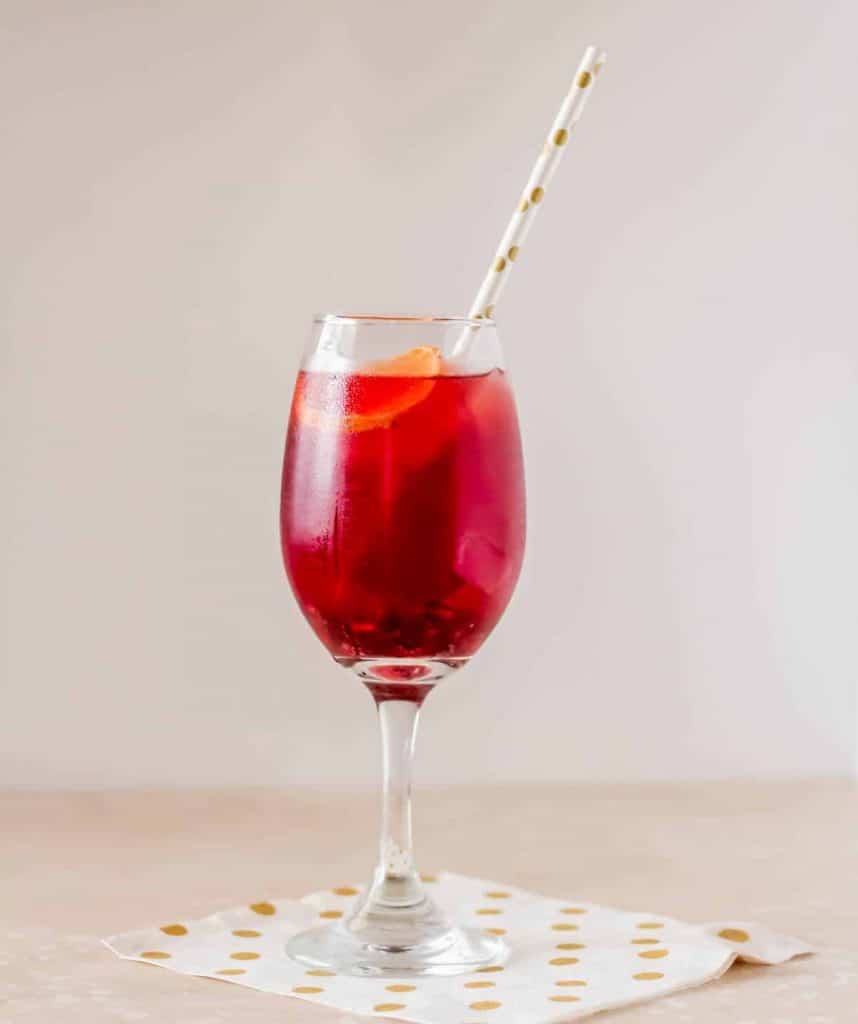 Silver Reposado tequila, pomegranate liqueur, and pomegranate molasses get shaken or stirred, and the glass gets topped off with blood orange Italian soda in this easy, and oh-so-delicious (not sweet), make ahead, small batch, party cocktail.
10.) Citrus White Wine Spritzers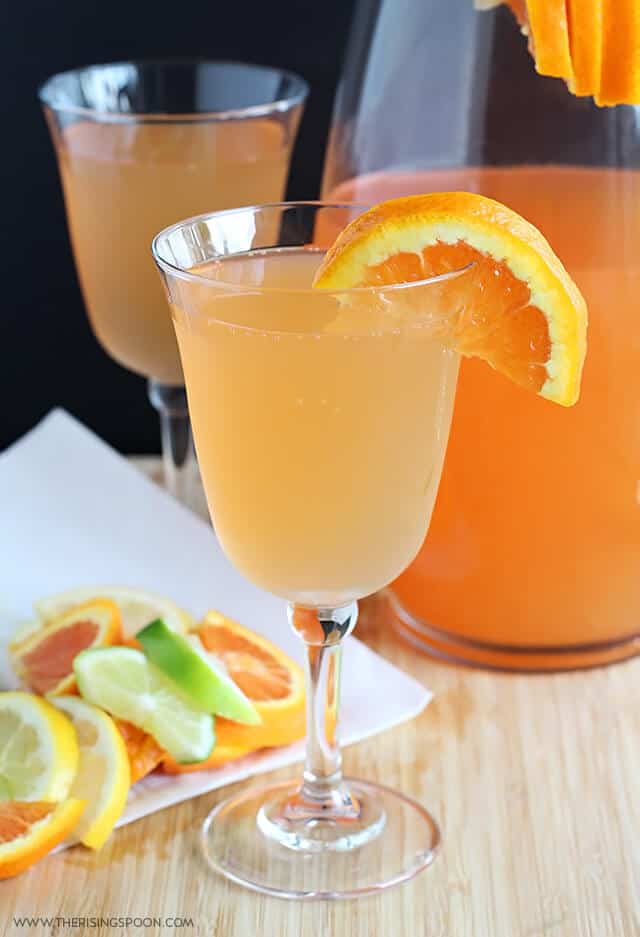 Turn a simple bottle of white wine into a bubbly, fruity spritzer that will quench your thirst. Make a pitcher of this light & refreshing cocktail for parties like New Year's Eve to stretch your budget further.

11.) Champagne Margarita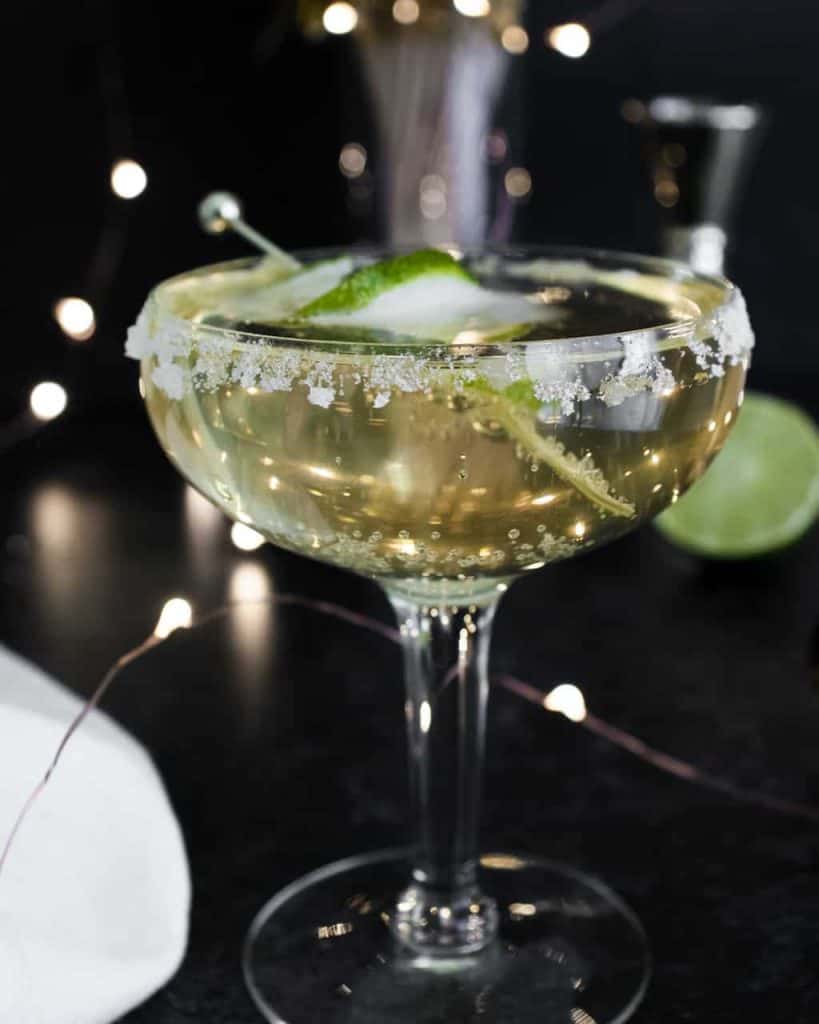 This easy Champagne Margarita pairs the lime flavor you love in a margarita with the bubbly fizz of champagne. It's the perfect drink for any festive occasion.

12.) Pomegranate Lime Spritzer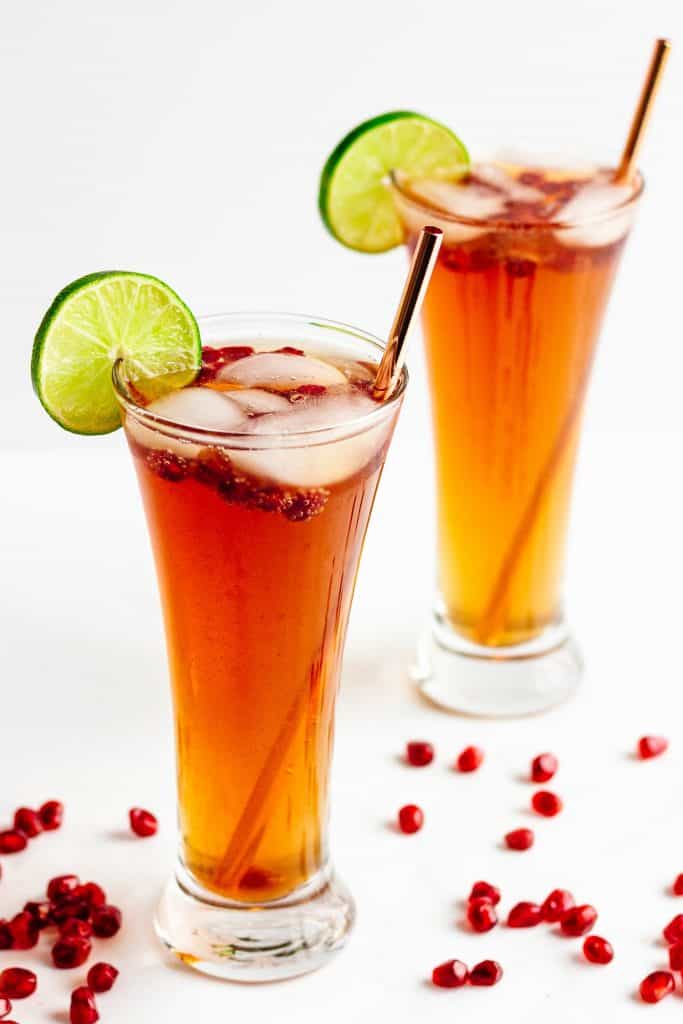 This Pomegranate Lime Spritzer cocktail recipe is super refreshing and made with a few simple ingredients. An easy and festive drink that is perfect for the holidays!

13.) Whiskey Blood Orange Smash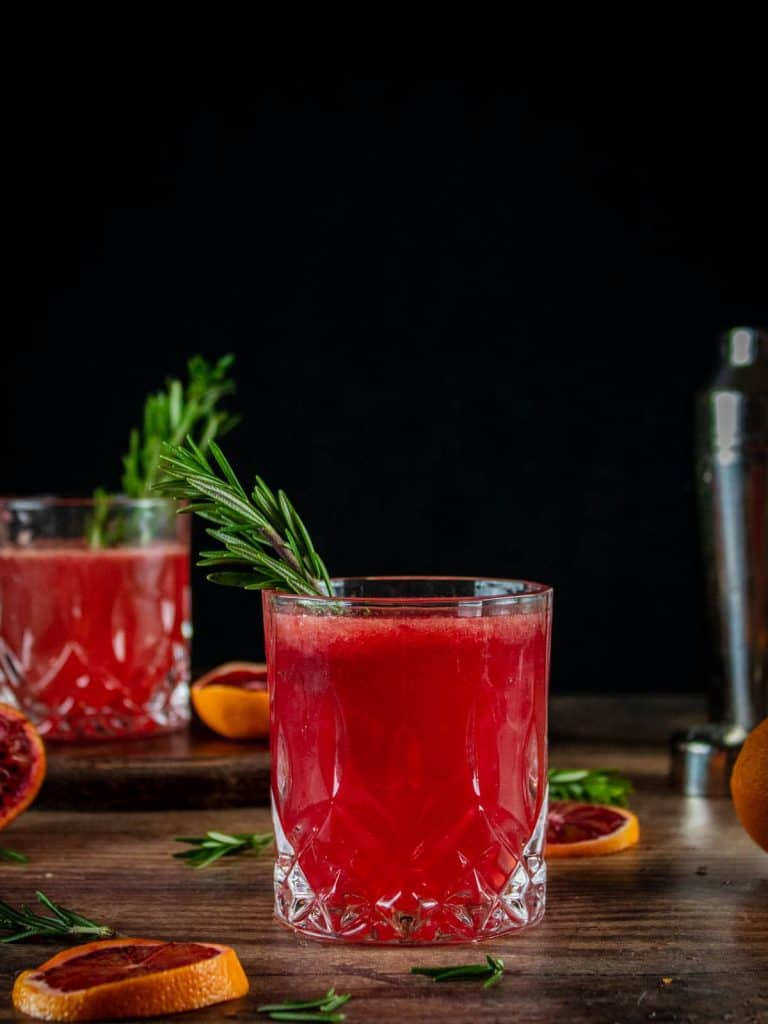 This whiskey blood orange smash is one of the best winter cocktails. Fresh blood orange juice is mixed with rosemary infused simple syrup and whiskey, then topped off with fizzy ginger beer.

14.) French 75 Champagne Cocktail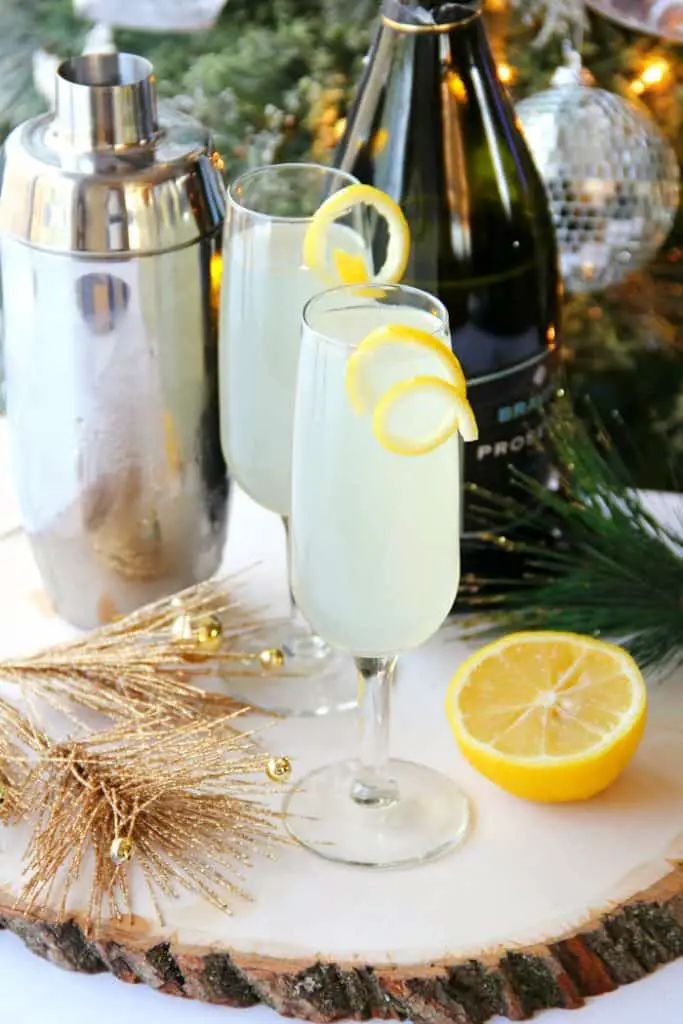 An elegant champagne cocktail with history that goes back to WWI. A perfect drink for parties and celebrations, especially New Year's Eve!
15.) Winter Wonderland Margarita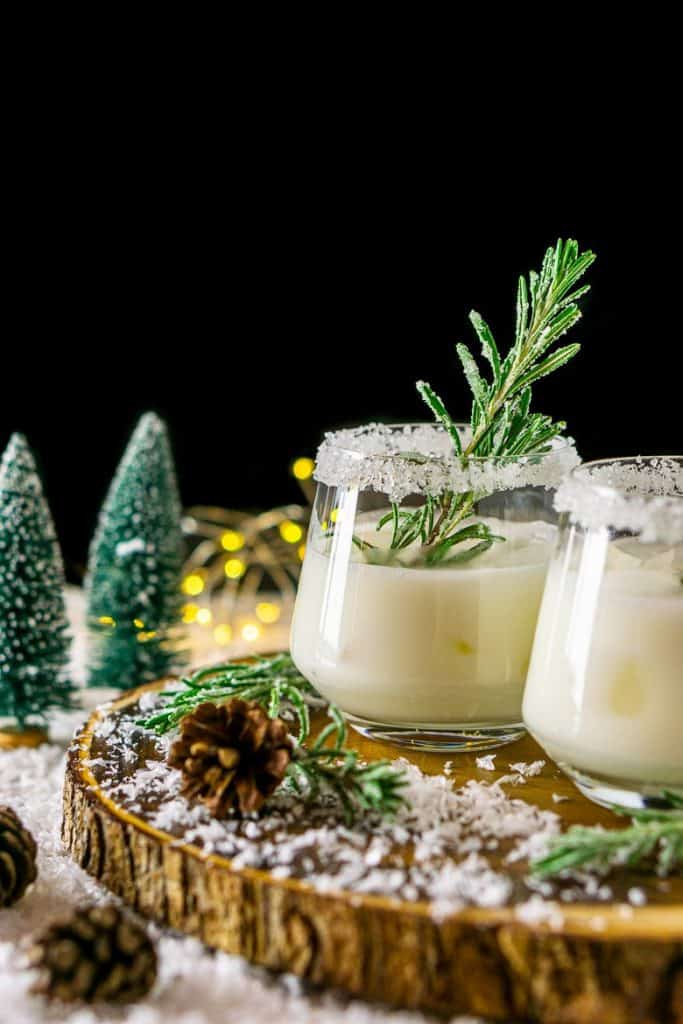 Celebrate the holidays with a Winter Wonderland Margarita! It's the perfect cocktail when all you're dreaming of is a white Christmas by the fire.
Any one of these 15 New Year's drink recipes is sure to be a hit at your New Year's Eve bash this year. Make one, make them all! Which ones do you want to try?