I'm starting to see posts on social about the number of days until Christmas. And, oh my, the holidays are coming up quick! With that in mind, we have a tasty recipe for today: Gingerbread White Russian Cocktail. It's a great drink to enjoy during the festivities, and will definitely put you in the holiday mood!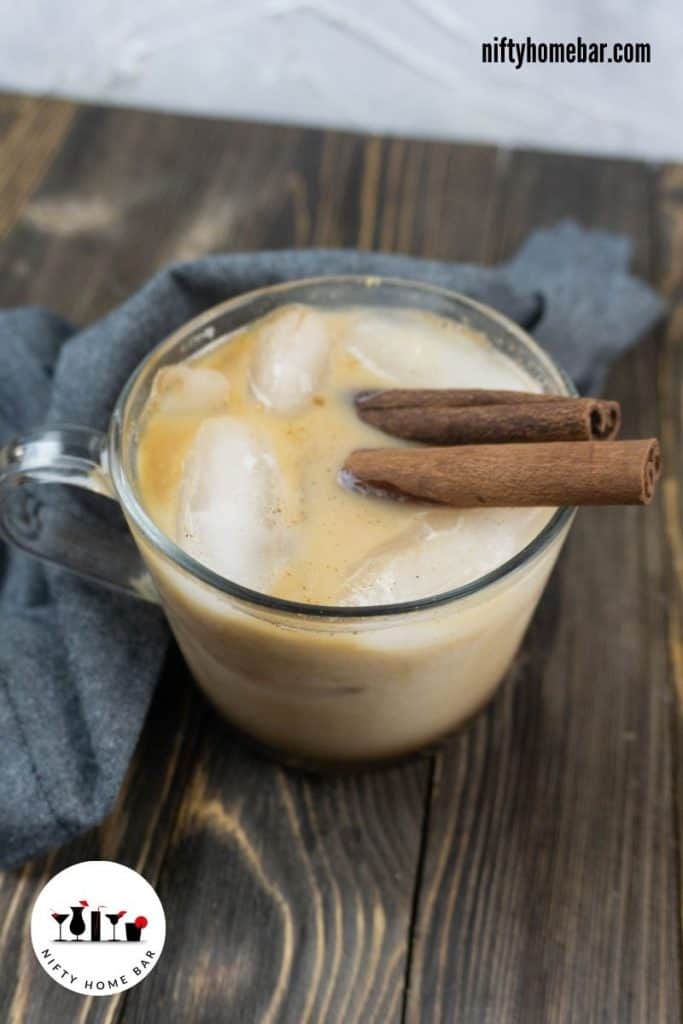 I'm a big movie person, and when I hear "White Russian", I can only think of one thing: The Dude. They're pretty synonymous. In fact, The Big Lebowski made White Russian cocktails fairly popular back in the day. Did you know there are actually a whole bunch of recipe variations named after the movie's characters? Take a dive down the rabbit hole.
For the holidays, we thought we would create our own variation of the classic beverage. Why not enjoy the quintessential holiday flavors of gingerbread in a cocktail?
This cocktail is super easy, uses ingredients you most like already have, and will put you in a festive mood. Maybe that's the alcohol. Maybe it's the spices. Whichever. It's sure to become a favorite drink to have in hand during the holiday festivities.
What's in a White Russian Cocktail?
Let's start with the original. First created in 1949, the White Russian Cocktail is a classic with simple ingredients: vodka, Kahlua, cream. Mmmmmm. Just the way The Dude likes it.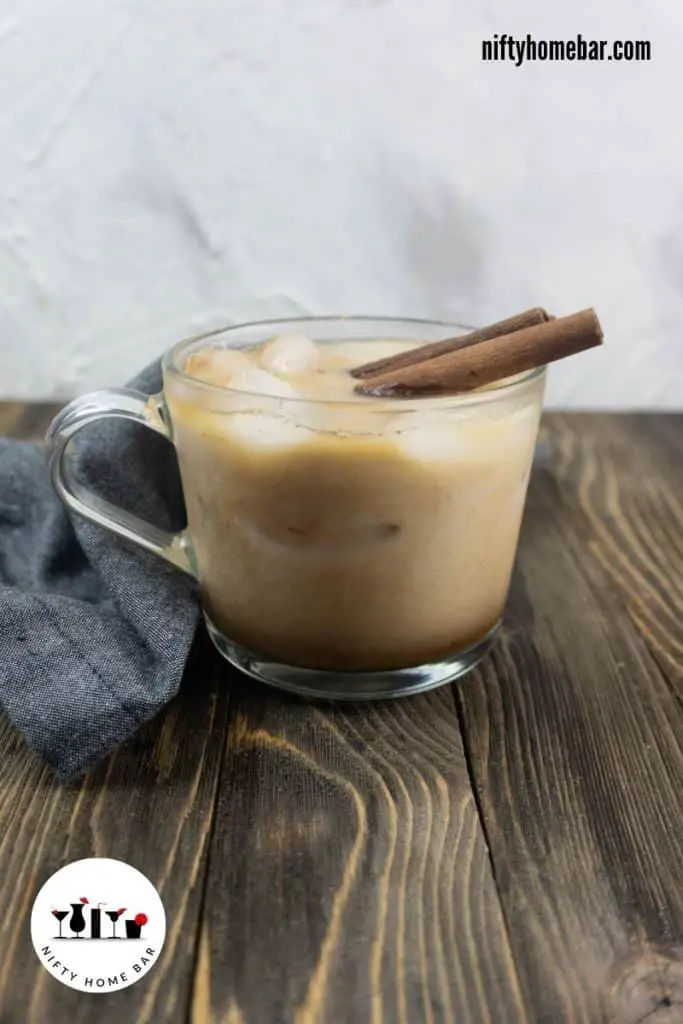 Be sure to check out some of our other home bar posts: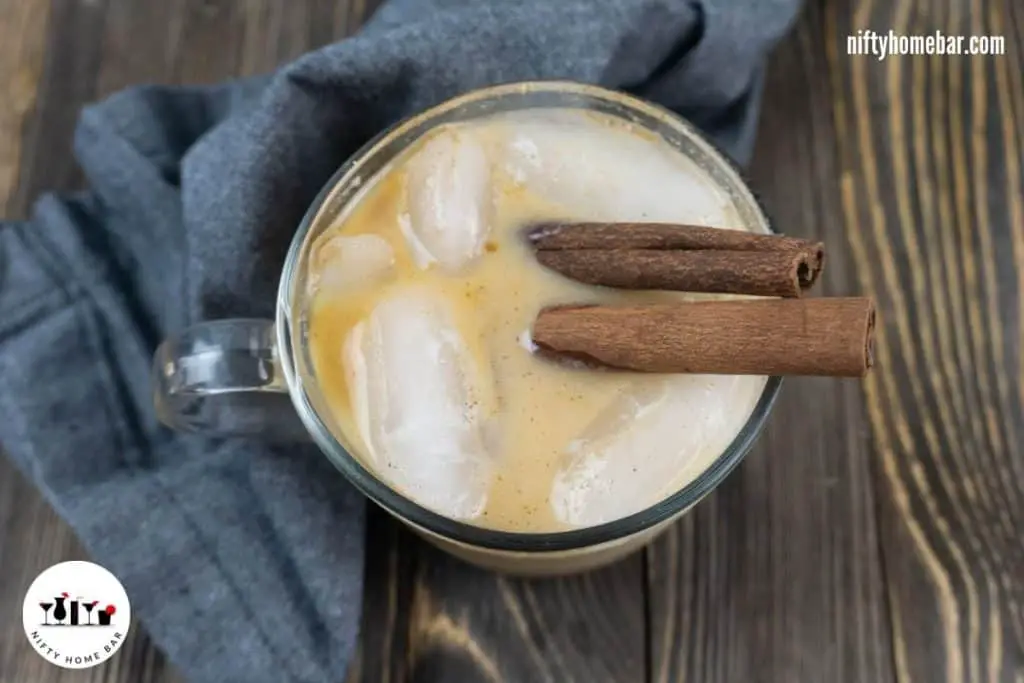 Gingerbread White Russian Ingredients
We've put a few twists on the classic White Russian recipe to make this a fast and easy holiday cocktail.
Milk
I don't know about you, but I very rarely have cream on hand. So, we replaced the cream with regular milk. Whole milk or 2% milk are good choices, but I would avoid using skim milk.
You can also substitute a plant based option like almond milk, cashew milk, or oat milk for a non-dairy cocktail.
Kahlua
Kahlua is a liqueur made with rum, sugar, and arabica bean coffee. With an alcohol content of 20%, and 5 mg of caffeine, Kahlua gets the party started in our Gingerbread White Russian.
(FYI, according to The Google, Kahlua appears to not be vegan.)
Vanilla Vodka
Vanilla vodka is one of my go-to spirits when mixing up a cocktail. It adds a nice little flavor boost without overpowering the other ingredients. It doesn't hurt that it increases the alcohol content either!
(Our Mrs. Claus' Chocolate Peppermint Cocktail is another great holiday cocktail recipe that uses vanilla vodka.)
Spices
What's a gingerbread flavored cocktail without our favorite Christmas spices?? Nutmeg, cloves, ginger, and cinnamon give this cocktail the classic gingerbread flavor, and will have you singing "Fa La La La La" in no time.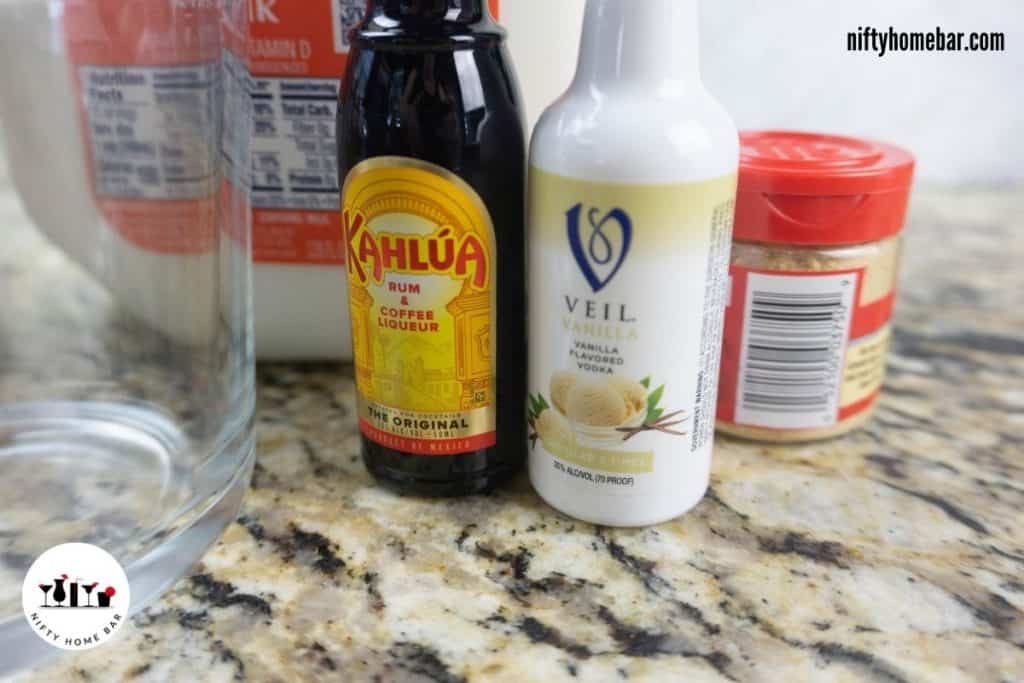 Gingerbread White Russian Cocktail Recipe
This cocktail is so simple, quick, and easy! It uses ingredients you probably have in the cupboard, and it doesn't require a lot of bar equipment. With only three steps, you can get out from behind the bar and enjoy the party.
We do use a cocktail shaker, but it's not required. You could just stir or whisk the spices into the milk. Just make sure you incorporate the spices and don't have any undissolved bits.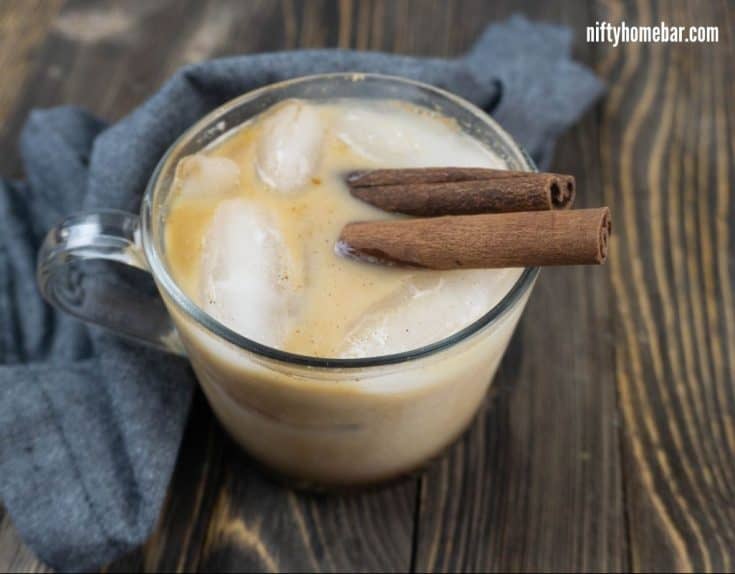 Yield:

1 Cocktail
Gingerbread White Russian Cocktail
Ingredients
2 oz. Kahlua
1 oz. Vanilla flavored vodka
2 oz. milk
1/2 tsp. nutmeg
1/2 tsp. cinnamon
1/2 tsp. clove
1/2 tsp. ginger
Ice
Instructions
Combine all ingredients in a cocktail shaker.
Shake for 12-15 seconds
Strain and pour over ice.
Notes
If you prefer a traditional, non-shaken, version of the Gingerbread White Russian, pour the Kahlua and vodka over ice. Stir. In a separate glass, mix the milk and spices. Pour over the Kahlua/vodka mix.
How easy is that?? Better stock up on the Kahlua and vanilla vodka, because TBS will be starting their Christmas movie marathon before you know it!
Be sure to pin this for later – you'll want to keep in it handy!