The worst thing about hosting a backyard party is the constant shuttling back and forth. Dirty dishes to the kitchen. Stocking the food table. Refreshing drinks. It's exhausting. But adding some features to your outdoor kitchen bar can make entertaining so much easier.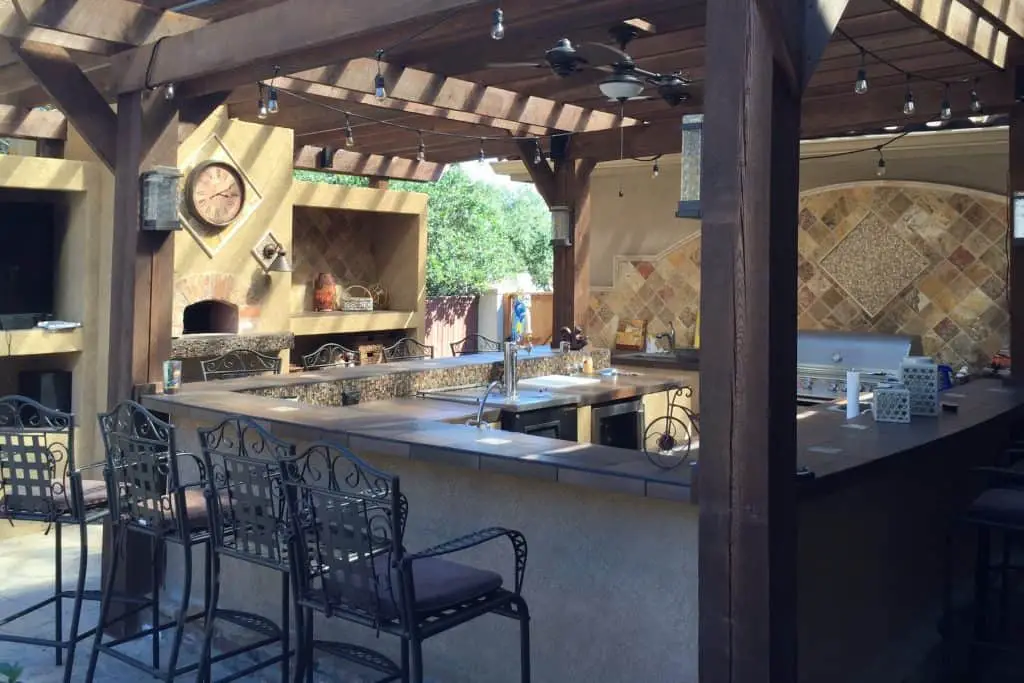 Outdoor kitchens have been gaining popularity over the last few decades. And they're getting bigger and more elaborate every year. A current trend – the outdoor kitchen and bar – can really take your outdoor living to a whole 'nother level.
This trend is more than just an outdoor kitchen with bar seating. It's a full-on home bar that's part of the outdoor kitchen. So, why not build a unique home bar and entertain friends and family in true style?
Outdoor Kitchen Bar Design
Just like an indoor home bar, there are lots of things to consider when planning an outdoor kitchen bar design. Here are a few points to consider:
What is the project scope? A simple outdoor kitchen with a bar counter and a few stools? Or, a complete bar with seating for six to eight people?
How much space is available to dedicate to the bar?
Can utilities be easily brought to the project area?
Will the bar have an overhead structure to provide shade and weather protection?
Will it be a wet bar or a dry bar?
What do you and your guests like to drink? Cocktails with lots of ingredients (or ones that need to be refrigerated), using several pieces of bar equipment, and lots of cleanup? Or, simply a glass of Pinot? Build a bar that best fits the ways you plan to use it.
Just serving beer? In bottles or draft? Will you serve enough to justify a kegerator? Or, is a countertop beer dispenser adequate?
What is the bar aesthetic or theme? A place to hang out and watch sports? Or, the tropical oasis of a backyard tiki bar?
What will be the design materials? Concrete or pavers for flooring? Stainless steel or a composite material cabinets? What is the outdoor kitchen bar top material? Natural stone countertops or an engineered product?
For most people, the important question: What is the budget? (Be wary of budgetary numbers floating around the Internet. These kinds of projects can get very pricey, very quickly! Those Pinterest-worthy projects are more expensive than you think.)
Must-Have Outdoor Kitchen Bar Amenities
Now that the questions have been posed, let's get to the fun stuff that can be added to a bar.
Refrigerator
A refrigerator is an essential piece of the outdoor kitchen bar puzzle. This EdgeStar Outdoor Beverage Cooler has a front facing ventilation panel, so it can be installed under the countertop. It can hold up to 142 twelve ounce cans. That's a whole lot of party fun!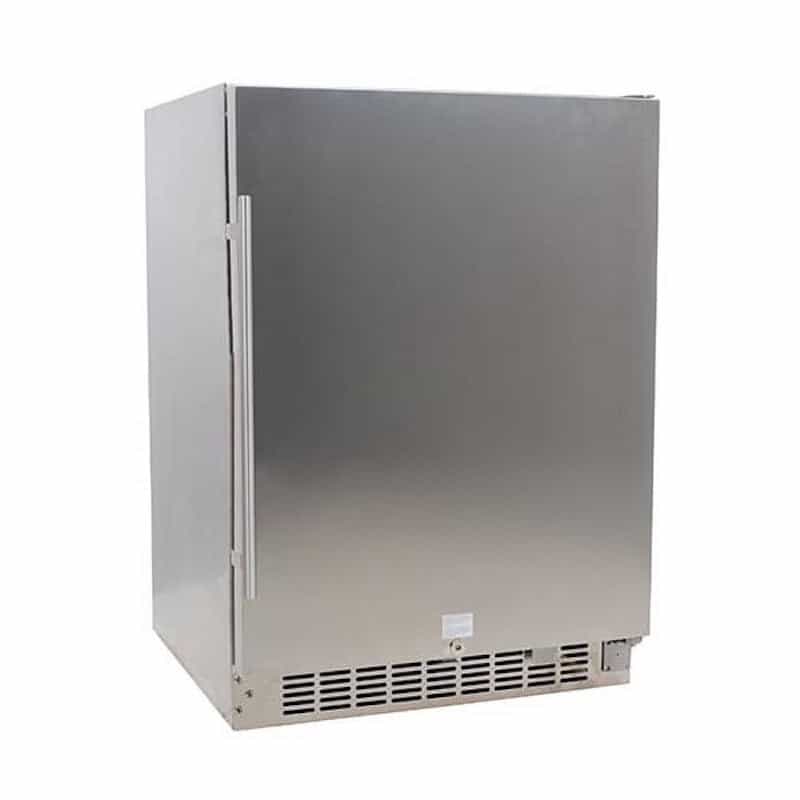 Ice Maker
No more runs to the convenience store for more ice. The Ice-O-Matic Pearl Nugget Ice Machine can produce as much as 85 lbs of ice per day. It's outdoor approved, and the front ventilation allows it to go under the bar countertop. The best part? It makes Sonic-style ice cubes!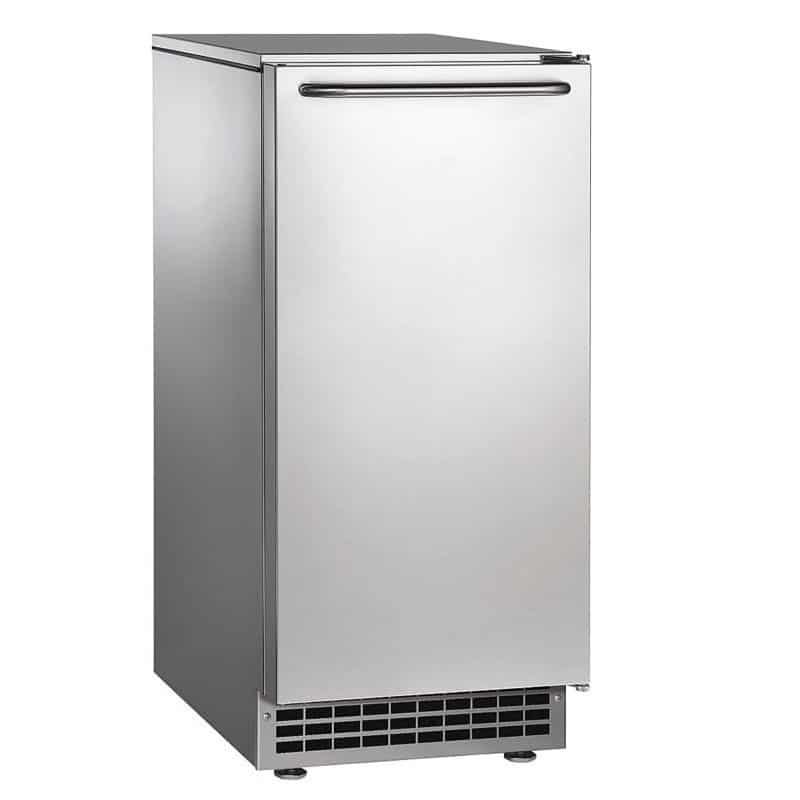 Insulated Ice Bin
Store some of that extra ice and drinks in the insulated Saber Stainless Steel Drop-In Ice Bin Cooler. Not only will it keep drinks cool, guests can serve themselves. The bin includes a lid to keep things cool, and a drain plug for simple cleanup.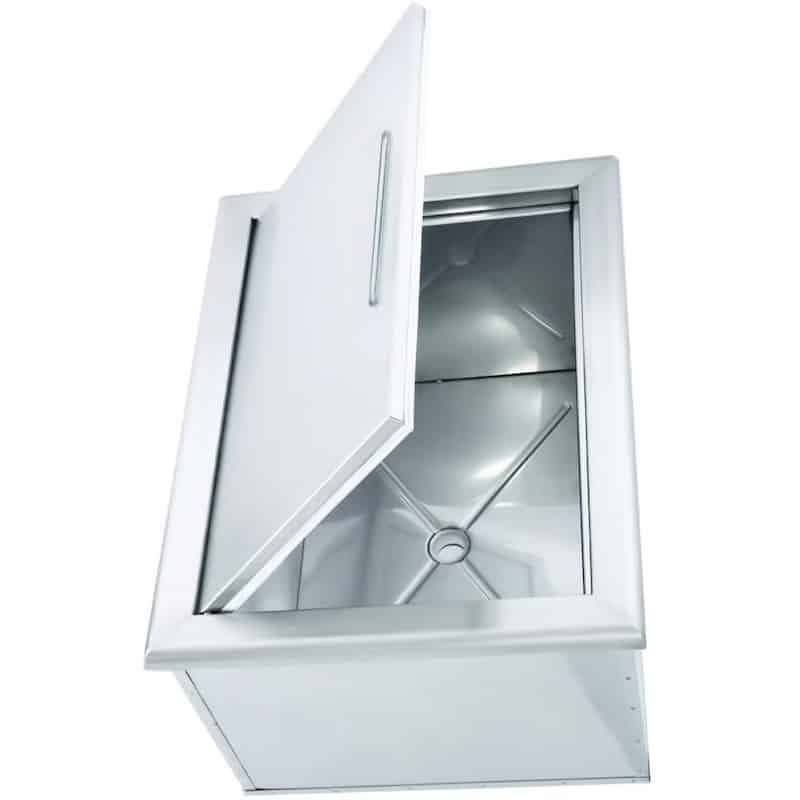 Bar Sink
A bar sink is the central element of a wet bar, and it just makes sense to include one. The Platinum Sinks Offset Double Bowl Stainless Steel Undermount Sink is a great choice. Use one bowl for ingredient prep and the other for cleanup. The under mount setting makes cleaning the countertops a breeze.
The Platinum Sinks Goose Neck Faucet gives plenty of clearance for cleaning up Margherita pitchers.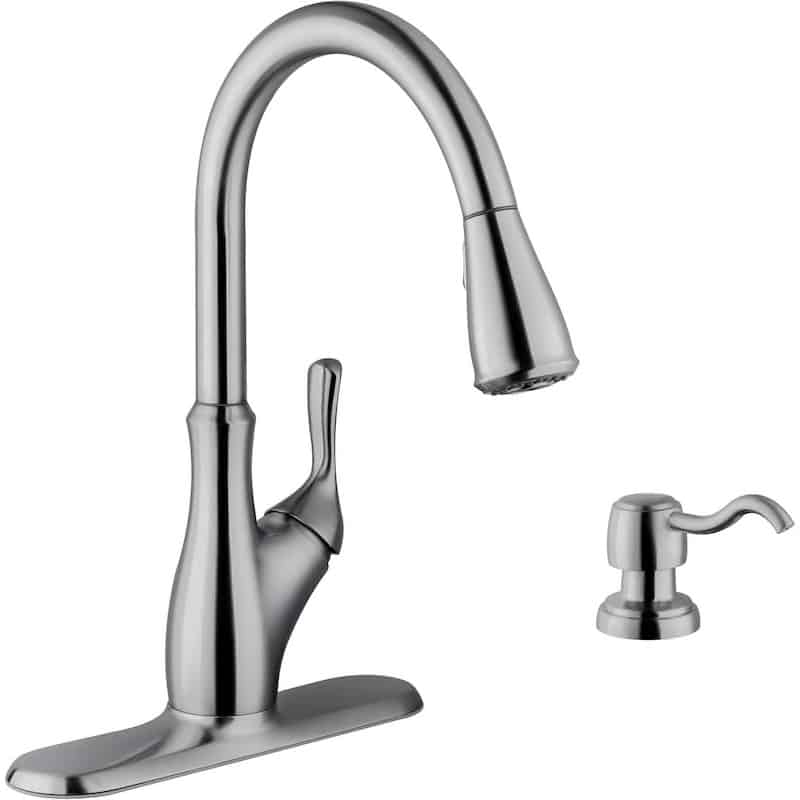 Dishwasher
For some reason, installing a dishwasher in an outdoor kitchen bar seems so decadent. Yet, oh so right. Why haul glassware back and forth from the kitchen?? The Asko Outdoor Dishwasher is designed for outdoor use and is a top choice.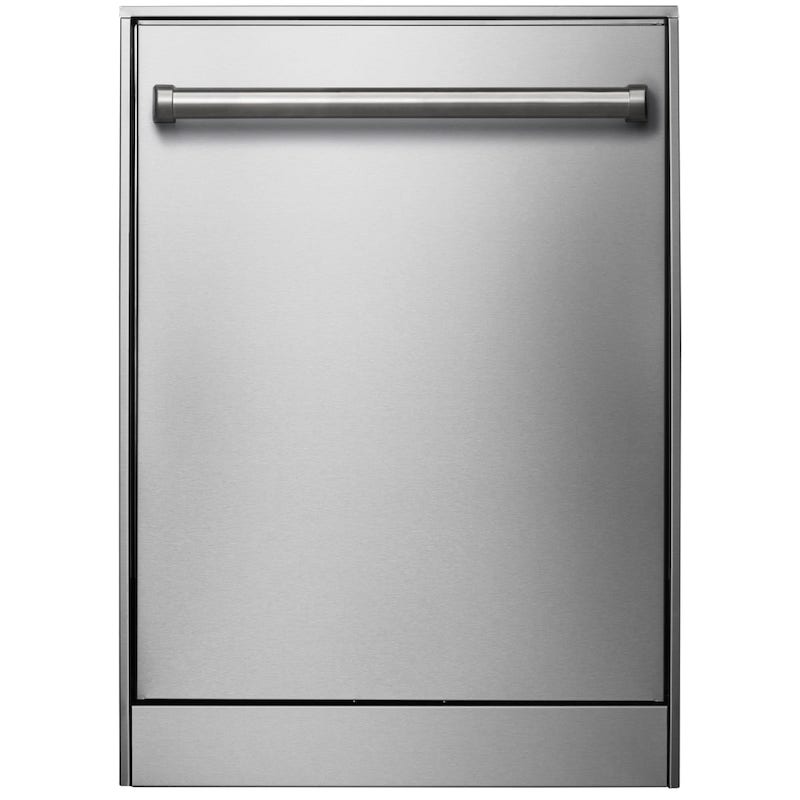 Imagine how much easier entertaining would be with a few, or even just one, of these items added to your outdoor kitchen bar? It's time to enjoy your backyard parties!
Pin this for later!